The sessions take place in Barcelona and Castelldefels from April until November. During Spring and Autumn a neoprene suit can be worn, which will protect from cold so that the activity can be performed as usual.
All sessions require booking in advance. On this page you can securely and easily reserve:
A flight of 15 or 30 minutes on a shared boat.
A number of flights during 1 hour on a private boat.
A jetski rental for 30 minutes or an hour.
Sessions include:
1 or 2 hour boat ride
A short introduction on using the FlyBoard
Two certified instructors
Mandatory lifejacket and helmet
Optional Neoprene wetsuit (recommended in winter)

On your first session we give you free annual membership as a welcome gift. Members receive exclusive benefits such as a 40% discount on standard rates..

If you're a annual club member with a number or you have a discount code, introduce it in the following field: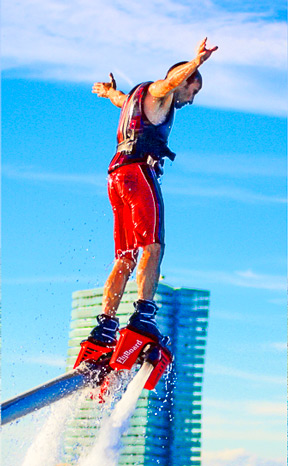 Barcelona

1 person

140

€

/ 15 minutes




200

€

/ 30 minutes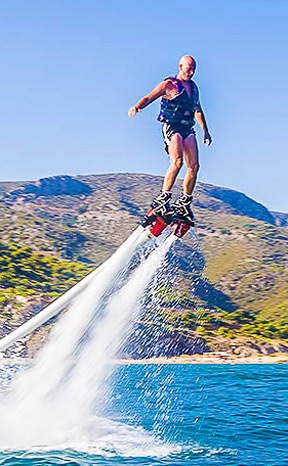 Castelldefels

1 person

140

€

/ 15 minutes




200

€

/ 30 minutes
Various flights from a private boat
Save on bookings by gathering 3-5 people for a private session. During the contracted time you can make as many flights as you like.
Barcelona

From 3 to 5 people

500

€

/ 60 minutes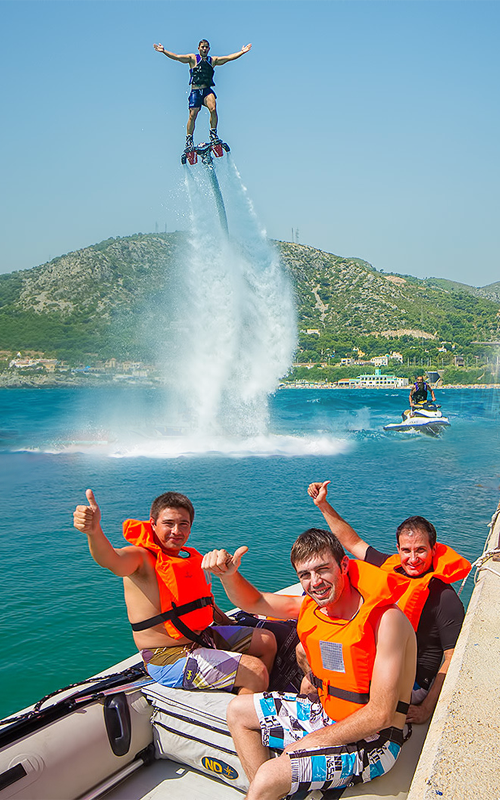 Castelldefels

From 3 to 5 people

500

€

/ 60 minutes
Imagine soaring across the Mediterranean with the sun shining on your face and the sea breeze brushing through your hair as you cruise across Barcelona's coastline on one of our Jetskis. You don't need any prior qualifications and you will receive all the necessary safety guidance from one of our certified instructors. They will also accompany you from a separate vehicle on a guided tour, exploring the surroundings of Barcelona's Port Forum. One Jetski can take two people… Are you in?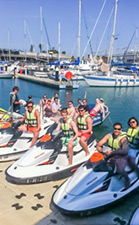 Barcelona

1 or 2 people

100

€

/ 15 minutes




180

€

/ 30 minutes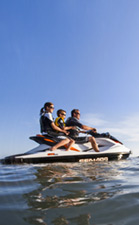 Castelldefels

1 or 2 people

115

€

/ 15 minutes




200

€

/ 30 minutes
Whether it be for a birthday, hen or stag party, a new job, graduation, and many other occasions, we always have something to celebrate with the ones we love!
In this section you can reserve without a fixed date and obtain a gift coupon that can be used to finalize the payment.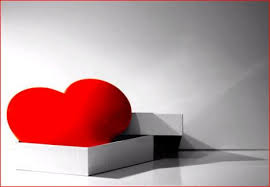 The tariff for those accompanying without a flight is €30.
A photo session carried out by our team is €20. You will receive a selection of 8 photos up to 5 working days after the session.